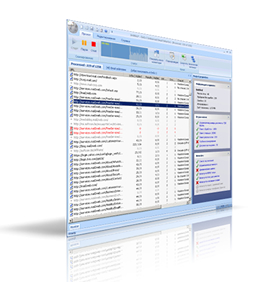 Current version is 3.10.1565
3 June, 2015
Search engines in list: 178

@emex3
EmEx3 - your personal multi-purpose search solution
EmEx 3 automates the process of collecting information from one or many Web sites, allowing to extract and organize useful bits of information...
EmEx 3 works with Windows Vista / 7 / 8 / 8.1 x32 and x64 bit edition!
EmEx 3 features:
EmEx3 has 64 bit edition!.
EmEx3 (begin from v.3.1.4937) can process JScript encrypted documents!.
supporting Unicode, EmEx 3 can search any kind of information in any language.
the EmEx3 searching mode with customizable targeted filters brings (provides) excellent results
collecting any type of business contact information
easy search for links to most popular file exchange servers (including rapidshare, letbit, depositfiles, megaupload) by user defined keywords
supporting a keyword search mode using more than 150 search engines worldwide (including Google, Bing, Yahoo)!
easy-to-use interface and handy settings!
incredibly rapid tool: collect more than 5000 records per session!
Multilangual User Interface: English, Italian, Spanish, French, Portuguese, Chinese, Bulgarian, Lithuanian, Latvian, Russian, Thai, Poland, Czech, Turkish
subscription plans starting from only $75 !
Read detailed EmEx description >>